Research Analysis Platform

Enabling scientific discoveries that improve human health.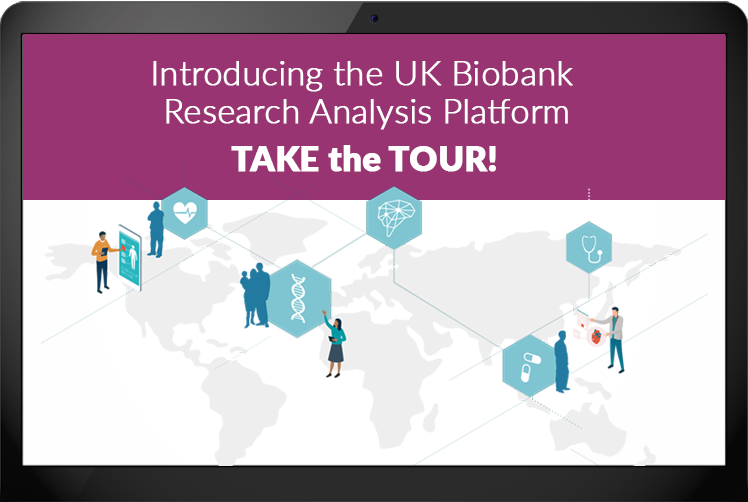 Unlock the Power of the UK Biobank
The Platform
The Research Analysis Platform, enabled by DNAnexus, exponentially increases the scale and accessibility of UK Biobank, the world's most comprehensive biomedical database for researchers globally.
Get Approved
n order to explore the Research Analysis Platform, you will first need to become an approved researcher. Learn more about UK Biobank and apply for access here.
Start Researching Today!
Join us for upcoming webinars, led by DNAnexus experts, covering key features of the UK Biobank Research Analysis Platform.
Get training on a variety of topics that will help you explore and analyze UK Biobank's trove of phenotypic, genomic, imaging, and health record data, derived from 500,000 volunteer participants.
Don't see a topic you'd like us to cover? Let us know by emailing community@dnanexus.com
On Demand Webinars
Watch Now

| Using Docker for Reproducible Research on the Research Analysis Platform
Unable to attend our live webinars? Sign up anyway to receive the recording and slides afterwards.
"This platform will democratise access, helping to unleash the imaginations of the world's best scientific minds —wherever they are— to make discoveries that improve human health."

Sir Rory Collins
Principal Investigator & Chief Executive
UK Biobank
"UK Biobank's platform will make data more accessible to researchers. Free computing for researchers working in resource-poor settings and for young scientists is a fantastic way of increasing the use of UK Biobank's amazing resource."

Mark Effingham, PhD
Deputy CEO
UK Biobank
"We enthusiastically support the foundational UK Biobank project as it breaks new ground in the advancement of disease research through the integration of deep healthcare data with genomics and advanced tools."

Richard Daly
Chief Executive Officer
DNAnexus