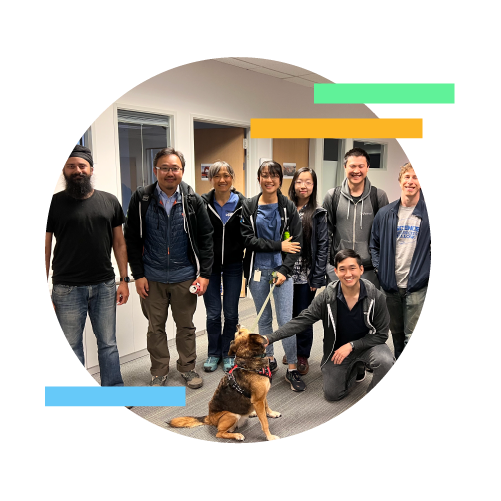 SOLVE GLOBAL CHALLENGES AT SCALE
JOIN A GROWING TEAM OF EXPERTS
BE PART OF AN IMPACTFUL MISSION
A Purpose-Driven Organization with Great Benefits

Compensation and Benefits
At DNAnexus we believe in fair and competitive pay for all employees. Being a health-driven organization, we offer comprehensive and fully paid-for health insurance plans, robust retirement plans, and generous life and disability insurance.

Flexibility and Work-Life Balance
We love the work we do, and we know time spent away from work is also valuable. We strive for a a healthy work-life balance to make us higher performers and happier people.

Career and Professional Growth
As a fast-growing company, you'll encounter opportunities to grow your career, quickly. With multiple teams, locations, and projects to work on, the opportunities are endless.
FROST & SULLIVAN'S 2023 COMPANY OF THE YEAR FOR PRECISION MEDICINE INFORMATICS
RANKED #4 ON FAST COMPANY'S 2023 MOST INNOVATIVE BIOTECH COMPANIES LIST
CITY OF HOPE'S POSEIDON PLATFORM, POWERED BY DNANEXUS, WINS 2023 INNOVATION AWARD
Global Employees

Customers

Headquarters in Mountain View, CA

Headquarters in Prague, Czech Republic
We work with the world's best organizations