Partner with Us to Advance
Precision Health
We are focused on continually enhancing our capabilities and technologies to drive innovation in our industry.
At our core we believe that by supporting great science we can improve patient care.
Amazon Web Services (AWS) is a strategic Technology Alliance partner of DNAnexus, and together we provide our joint customers with the ability to accelerate their research, foster collaboration and provide better outcomes.

Microsoft and DNAnexus empower organizations to re-envision the way they bring together people, data, and processes that better engage patients and optimize clinical and operational effectiveness.

Zifo is a global specialist scientific and process informatics service provider working across research, development, manufacturing and clinical domains with expertise in over 90 partner technologies and platforms.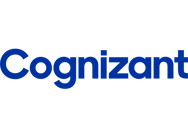 Cognizant engineers modern businesses, helping their clients modernize technology, reimagine processes and transform experiences so they can stay ahead in our fast-changing world.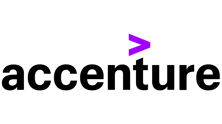 Accenture is a leading global professional services company that helps the world's leading businesses, governments and other organizations build their digital core, optimize their operations, accelerate revenue growth and enhance citizen services—creating tangible value at speed and scale.

Ovation is a clinicogenomic data company committed to unlocking the potential of human genomic data to accelerate precision medicine.

The UK Biobank Research Analysis Platform (RAP), enabled by DNAnexus, exponentially increases the scale and accessibility of the world's largest and most comprehensive biomedical database for researchers around the world to advance understanding of human disease.

Our Future Health, powered by DNAnexus, is a collaboration between the public, private and charity sectors. It aims to be the UK's largest health research programme, bringing people together to develop new ways to prevent, detect and treat disease.

PacBio is a premier life science technology company that is designing, developing and manufacturing advanced sequencing solutions to help scientists and clinical researchers resolve genetically complex problems.
Interested in innovating with us?