A Team of Visionaries
We are scientists, engineers, cloud experts, and compliance specialists dedicated to accelerating genomic research to advance scientific discovery and deliver better patient care.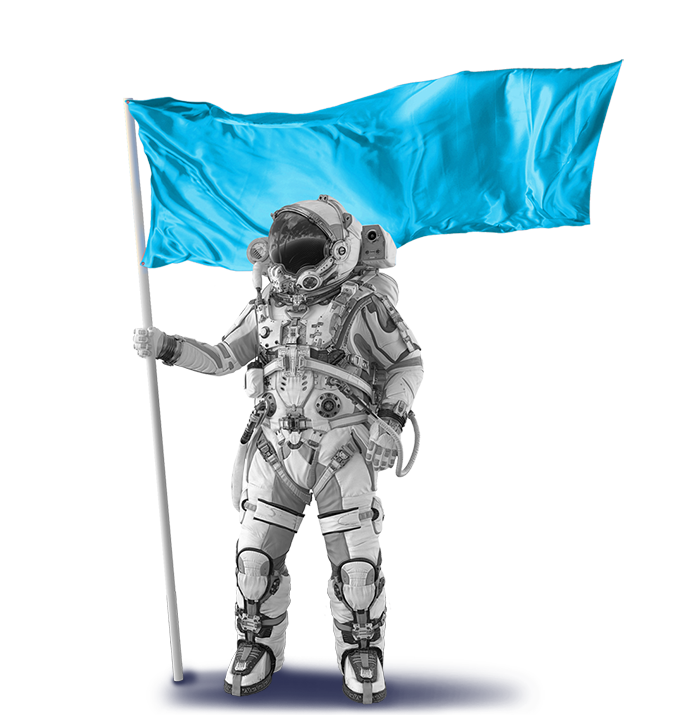 George Asimenos, PhD
Chief Technology Officer
Part of DNAnexus since its inception, George has been involved in the design and implementation of the DNAnexus product line and its application in key accounts around the world. He currently heads strategic projects, exploring ways in which DNAnexus technology can be used to craft novel experiences that transcend traditional genomics boundaries. George holds a PhD in computer science from Stanford University, where he helped analyze 1% of the human genome as part of the ENCODE Pilot Project. His prior research experience includes comparative metagenomics, silicon compilers for reconfigurable hardware, and elliptic curve cryptanalysis.
Sean Bennett
VP, Sales, Pharmaceuticals
Sean is passionate about the precision medicine revolution and brings more than 20 years experience from across the healthcare business landscape to DNAnexus. He's played key roles in Pharma (GSK), Medical Device (LifeCell & Intuitive Surgical), and in Clinical Trials Data & Analytics (Flatiron Health, Medidata & ConcertAI). At Medidata, Sean led commercial business development for a Biomarker discovery solution using AI/ML for the identification of patient subgroups earlier in the translational research process. He also brings experience in leading strategic market development in RWE and External Control Arms. Sean is a proud graduate of Howard University, in Washington, DC where he earned a Bachelor of Science.
E. Loren Buhle, Jr. PhD
VP, Security, Quality & Compliance
Loren is a seasoned leader with 3+ decades of experience working in the regulated space of life sciences, clinical, and basic research. He brings a unique skillset combination of science, commercial, regulatory, quality, and IT to our team and is responsible for providing leadership in Security, Quality and Compliance for DNAnexus and our customers. He is a graduate of the Johns Hopkins School of Medicine and faculty member at University of Pennsylvania School of Medicine, where he created Oncolink and related social media communities. Before joining DNAnexus, Loren was the CISO and VP of Customer Support at Model N.
Asha Collins, PhD
General Manager, Biobanks
As General Manager for Biobanks, Asha brings a wealth of expertise in scaling businesses, building out first-in-industry operations to help accelerate the growth path of DNAnexus. Her experience spans molecular virology, science policy, management consulting, and operational leadership at Fortune 500 companies. Most recently Asha was the head of US Clinical Operations at Genentech, a member of the Roche Group, accountable for all in-sourced, late-stage clinical trials, from oncology and immunology to rare disease, neurology and beyond. She has served leadership roles at McKesson Corporation, Deloitte and Quintiles Consulting focused on life science strategy and operations. Asha is an author and business thought leader, co-authoring a best seller in Medical Technology—Mobile Medicine: Overcoming People, Culture, and Governance. She is a member of the scientific advisory board for the Translational Research Institute for Space Health (TRISH) and corporate director for IDEXX Laboratories (NASDAQ: IDXX). Asha earned her BS in Biological Sciences at the University of Pittsburgh and her PhD in Cancer Biology at the University of Wisconsin–Madison.
Richard Daly, MBA
Chief Executive Officer
Richard has three decades of experience in building companies in healthcare and genomics, including 13 years at Baxter Laboratories. Subsequently to Baxter, Richard founded companies in both managed care and laboratory services, and was also the CEO of Visible Genetics (NASDAQ: VGIN), the pioneer in laboratory-based gene sequencing and bioinformatics. Education includes a BS in finance from New York University and an MBA from Harvard University.
John Ellithorpe, PhD
President
John has spent his career driving innovative technology to improve people's lives. At DNAnexus, John leads the Product, Engineering, Science, Services, and Support teams. Prior, John was CPO at Vantiq, delivering intelligent systems in the IoT space, and co-founder, CTO, and CPO at Model N (NYSE: MODN) where he led the Global Products group and drove technical strategy. John holds a Bachelor of Science in Physics from the University of California at Irvine and a PhD in Physics from the Massachusetts Institute of Technology.
Fan Fan, PhD
Chief Product Officer
As Chief Product Officer, Fan is responsible for the vision, strategy, design, and delivery of DNAnexus products. She has deep experience bringing innovative products to market. Prior to DNAnexus, Fan held product leadership and management positions at Adobe and Model N. Fan earned a Bachelor's degree in Biology at the University of Science and Technology of China, and a PhD in Molecular Biology from the University of Southern California.
Kelly Green
Chief People Officer
Kelly leads efforts in all things "people". She is responsible for talent acquisition, employee growth and development, building a great culture, and facilitating organizational development. Kelly joined DNAnexus after leading HR at Telenav, another disruptive tech company in Silicon Valley. There, Kelly led the HR transition from venture-backed "start up" through a successful IPO. She holds a Bachelor's in Psychology from Stonehill College.
Laura brings two decades of experience in developing and growing the accounting function and teams in high-tech startup companies. Laura comes most recently from Ingenuity Systems where she was the Controller during an acquisition by Qiagen, inc. Prior, Laura worked at companies from the initial startup stages through IPO. Laura holds a Bachelor of Science in Accountancy from Miami University.
Keith McCartney
VP, Security & IT
Keith heads the Security and IT functions at DNAnexus. He is passionate about securely enabling collaborative research with the scale of the cloud. Prior to joining DNAnexus, Keith led the Security & Privacy functions at Zenefits and built the security engineering & operations capabilities for Informatica's transition to a public cloud. Keith received a BS in Electrical Engineering from the University of Florida.
James McNicholas
Chief Financial Officer
Jim serves as our Chief Financial Officer. Most recently, he was the CFO for Cumulus Networks (sold to NVIDIA). Prior to Cumulus, he held CFO roles at Panasas, VSS Network Monitoring, Solexant Corp, and Nanosolar. He entered the venture capital world after serving as the VP of Finance for 4 divisions of IBM (Hard Disk Drives, Storage Subsystems, Consumer Products Division, and Open System Servers & Software) as well as Hitachi Global Storage Technologies. Jim received a BS in Commerce & Engineering from Drexel University and an MBA from Stanford.
Tuan Nguyen
VP, xVantage Group
Tuan is passionate about applying technology to advance healthcare. He brings proven experience in building organizations, including services, software development, knowledge engineering, and commercial operations. Prior to joining DNAnexus, Tuan was the VP of Informatics at QIAGEN and held multiple leadership positions at Ingenuity Systems, helping it emerge from stealth startup to become the commercial genomics data analysis leader. Tuan holds a BS from San Francisco State.
Tim brings 20+ years experience in enterprise software sales to DNAnexus. He has built and led sales organizations and managed strategic customer relations within the life science and healthcare industries. At Oracle, Tim led the America's healthcare sales organization for the HSGBU, managed life science and translational research sales teams at ID Business Solutions, and held key bioinformatics sales and sales management positions at InforMax/Life Technologies. Tim holds a BA from the University of Colorado at Boulder.
Tyler Robbins
VP, Sales, Diagnostics
Tyler is passionate about the advancement of precision medicine and brings over a decade of experience building SaaS companies. He has expertise in leading sales organizations and creating scalable go-to-market focus. After initially helping grow the Oracle ISV business, Tyler has managed key business units at Plutora and Signifyd where he helped grow revenues 3x and 7x respectively. Tyler completed both his undergrad and MBA at Dallas Baptist University, while also earning D1 All-American honors in baseball. He currently lives in Austin, TX with his wife and daughter.
Omar Serang
Chief Cloud Officer
Omar has decades of experience building global operations teams and infrastructures, including cloud computing at Amazon Web Services, social web real-time analysis services at Topsy Labs, and messaging security services at Cloudmark and Critical Path. Prior to joining DNAnexus, he developed the Enterprise I/T Cloud Transformation consulting practice at Amazon Web Services, working with global pharmaceutical, manufacturing, and entertainment companies to drive cloud adoption. Omar received his BS in Chemistry from UC Berkeley.
Kristy Cloyd-Warwick, PhD
VP, xVantage Success and Care
Kristy is passionate about customer satisfaction spending over a decade focusing on customers and the people, processes, and technology that serve them. Prior to DNAnexus, she led QIAGEN's Americas Bioinformatics Services and Support organization. She received her PhD in Medical Materials Engineering at Imperial College London publishing numerous high impact peer reviewed journal articles and patenting a device for noninvasive tissue monitoring during surgical procedures.
Dan Shiffman
VP, xVantage Professional Services
Dan leads the Professional Services team at DNAnexus; a multi-disciplinary team focused on helping customers get maximum value out of DNAnexus technology. Dan has held a wide range of technical and leadership roles centered on products and services that allow people to leverage the incredible rate of change of technology especially around cloud computing, data science and life science software solutions. Prior to joining DNAnexus Dan ran the product development and data science functions for QIAGEN's Digital Insights Business Area, led the Computer Science Research team at IBM, and managed several product business areas at Rational Software. Dan holds a BS in Computer Science and Electrical Engineering from Princeton University.
Steve Nuckols
Chief Commercial Officer
Nuckols brings more than 25 years of experience leading commercial teams, corporate growth strategy, M&A, and global accounts in the healthcare and life sciences sector. He previously served as ArisGlobal's Chief Revenue Officer, where he was responsible for leading all aspects of the commercial organization. Prior to ArisGlobal, he served as Executive Vice President and Chief Commercial Officer at ERT, a leading data and technology company supporting clinical drug development companies. Nuckols was part of the original ERT leadership team during its transformation and rapid growth phase that led to two successful exits. He also held senior executive roles at GE Healthcare, Sage Healthcare, IBM Corporation, Computer Associates, Cognos Corporation, and Oracle. Nuckols holds a bachelor of science degree from Radford University.
Richard Daly, MBA
Board of Directors
Richard has three decades of experience in building companies in healthcare and genomics, including 13 years at Baxter Laboratories. Subsequently to Baxter, Richard founded companies in both managed care and laboratory services, and was also the CEO of Visible Genetics (NASDAQ: VGIN), the pioneer in laboratory-based gene sequencing and bioinformatics. Education includes a BS in finance from New York University and an MBA from Harvard University.
Jeffrey Margolis
Board of Directors
Mr. Margolis' extensive industry experience includes 20 years as the CEO and/or chairman and another decade as a chief information and technology officer at publicly traded and private healthcare technology companies. He most recently served as the Chairman and CEO at Welltok, Inc., where he led the company from a pre-revenue startup to a leading enterprise consumer activation company. Before joining Welltok, Inc., Mr. Margolis founded and spent 14 years as CEO and Chairman of TriZetto Corporation, the first vertical SaaS enterprise software company.
Mr. Margolis currently serves as Chairman at NextGen Healthcare (NASDAQ:NXGN), Vice Chairman at TriNetX, and as a board member at Alignment Healthcare (NASDAQ: ALHC), Hydrogen Health, and Grin. He serves as Chairman for the Hoag Clinic and the University of California at Irvine's Center for Digital Transformation. Mr. Margolis is a leadership fellow with the National Association of Corporate Directors and a member of the American Institute of Certified Public Accountants with a Certified Global Management Accountant designation. He holds a bachelor of science degree with high honors in business administration–management information systems from the University of Illinois at Urbana-Champaign.
Michael Rubin, MD, PhD
Board of Directors
Mike Rubin is the Founder and CEO of Northpond Ventures. Mike is a Board Director at DNAnexus, Scipher Medicine, Sherlock Biosciences, SpeeDx, and Teckro. Previously, Mike was the Co-founder and Managing Partner of Sands Capital Ventures, a global cross-industry venture capital business and affiliate of Sands Capital Management. Under his leadership, Sands Capital Ventures invested in a plethora of leading businesses in multiple industries and geographies. Investments in biotechnology, life sciences, and diagnostics included: Acessa Health Inc.; Agilis Biotherapeutics, LLC (sold to PTC Therapeutics); Avitide, Inc.; Complete Genomics, Inc. (IPO; sold to BGI Genomics); Day Zero Diagnostics, Inc.; Dova Pharmaceuticals (IPO); Firefly BioWorks (sold to Abcam); Genometry, Inc.; Mitra Biotech; NanoView Biosciences; Quad Technologies (sold to Bio-Techne Corporation); and QVella Corporation. Information technology investments included: Anaplan (IPO); AppDynamics (sold to Cisco); DocuSign (IPO); Health Catalyst (IPO); Kit Check, Inc.; Modernizing Medicine, Inc.; Mulesoft, LLC (sold to Salesforce); Scopely, Inc.; and Teckro, Inc. Investments in financial technology included: Funding Circle (IPO); LendingClub (IPO); Upgrade, Inc.; Neptune Financial Inc.; and Paydiant, Inc. (sold to PayPal). Global internet franchises included: BigBasket; Blackbuck; and Souq (sold to Amazon). Prior to joining Sands Capital Ventures, Mike became a board-certified physician and surgeon, completing his fellowship training at Harvard Medical School. Mike holds an MBA from University of Massachusetts Amherst; earned his medical doctorate at The University of Chicago; and holds a B.S. in electrical engineering from University of California, Los Angeles, Samueli School of Engineering, where he was the student graduation speaker. Mike is also a CFA charterholder.
Ralph Snyderman, MD
Board of Directors
Dr. Snyderman served as Chancellor for Health Affairs and Dean of the School of Medicine at Duke University from 1989 to July 2004. During this time, he oversaw the development of the Duke University Health System and served as its first president and CEO. Dr. Snyderman's current focus is personalized health care and he continues to lead these efforts nationally from his position as Director of the Duke Center for Personalized Health Care.
Areas of expertise and national recognition: Personalized Health Care, Immunology, Inflammation, Rheumatology and Medical Center Administration.
Jovan Willford, MD
Board of Directors
Mr. Willford brings more than 20 years of industry experience in healthcare technology-enabled services, software, and data. He is currently a Senior Advisor for TPG, a leading global alternative asset manager with $135 billion in assets under management. Previously, he served as CEO and as a board director at Healthgrades / Mercury Healthcare, where he oversaw the successful sale of two stand-alone businesses. Prior to that, Mr. Willford spent nearly a decade in senior leadership roles at IQVIA, a Fortune 300 company providing advanced analytics, technology solutions, and clinical research services across the life sciences industry. Earlier in his career, he served as a consultant working at the intersection of payers, providers, and life sciences. Mr. Willford holds an MBA from the University of Northwestern's Kellogg School of Management and an undergraduate degree from the University of Notre Dame.
Krishna Yeshwant, MD, MBA
Board of Directors
Krishna's path into medicine began in 2002 when he teamed with a group of surgeons at Mass General and Brigham and Women's Hospitals (BWH) in Boston to develop new software for guiding medical procedures. Observing the operating room and research infrastructure, he says he saw firsthand how much the healthcare system needed to change. "I saw how few resources are available and how many amazing people have committed their lives to find the way forward," he remembers. "That experience was transformative because I learned how much we can accomplish if we bring the tech and medical worlds together."
Krishna graduated from Harvard's M.D./M.B.A. program and went on to serve as an attending in internal medicine at BWH. He joined Google in 2008, where he was part of a team that helped in the early days of GV's founding and led the fund's early commitment to investing in life sciences. "It's exciting to see the impact of exposing technologists to the challenges and realities of patient care," he says. "The key quality is empathy, which is critical to understanding the complexities of the healthcare world."
Krishna helps steward the GV investing team and co-leads GV's life sciences group. As an investor, he is interested in the entire healthcare spectrum, including care delivery, health IT, devices, diagnostics, payor/provider, and therapeutics. Krishna led GV's early investments in Adimab, Foundation Medicine, Editas Medicine, Beam Therapeutics, One Medical, and Aledade. He also established GV's incubation program, which helped start companies like Flatiron Health, ROME Therapeutics, and Verve Therapeutics.
Krishna is particularly excited by new research that exposes biology more clearly. "We're in an era where we can see a path to not just treating, but curing more diseases," he says. "It's going to be transformative, but there is so much more to do." He is also working on new approaches to making clinical trials more efficient and ways to bring modern software approaches to healthcare delivery.
Join Us
We are always on the lookout for top talent. Check out our careers page to learn more about what it's like to work at DNAnexus and view our open positions.